Where nature once determined our rhythm, today economic constraints set the pace. That is why many people long for more relaxation from everyday life, more time for spontaneous enjoyment, more peace of mind in life, more direct unadulterated exchange and informal learning from each other across generations and cultures.
Unfortunately, our service company is also experiencing more and more speed and pressure as digitalisation continues to grow. The result is that, among other things, to switch off from daily stress, social media is becoming a constant daily companion. It never seemed easier to exchange digitally, no matter when, where and with whom. More and more personal, direct and unadulterated exchanges are no longer necessary. We should therefore not be so naive as to believe that the ongoing radical upheaval caused by digitalisation does not also have an impact on the social level.
Similarly, a new social problem is increasingly aproblem, namely loneliness. It is scientifically proven that one and every third person in Switzerland feels lonely. There are significantly more Swiss born among foreigners and foreign-born Swiss, as well as women. Loneliness, it seems, is no longer a private state of mind, or depending on social status or age, it is a fact for creeping social development.
That is why we have on our hearts that the Schwiizer Grill 4 seasons is a completely new, simple, uncomplicated, authentic, relationship-promoting, personal social meeting place for a wide variety of people in Switzerland. Whether in cities, agglomerations or in the countryside, people of different generations, traditions, language cultures and countries of origin should spontaneously learn from each other for an unadulterated exchange, informal exchange and more understanding and appreciation for each other. This throughout the year and at any time of the year.
That's why the Schwiizer Grill 4 seasons is not a conventional grill, but an innovative, mobile, eventful and enjoyable meeting place in the sense of an outdoor barbecue bar. This is really typical Swiss, namely arranged in cross form, emblematic of our four language regions and our four seasons, as well as symbolic building bridges for socially connecting bridges. Seasonal and/or traditional dishes can be prepared on four different cooking or grilling stations, and a fire pit for keeping dishes warm or as an additional ambience element is available in the middle. In addition, this unique and world's first "cross grill" integrates flexible bar tables for simultaneous eating, drinking and conversation. – Thus, through the Schwiizer Grill 4 seasons, we promise to have a community-promoting effect for Switzerland and thus to make an active contribution to the further important social cohesion in Switzerland.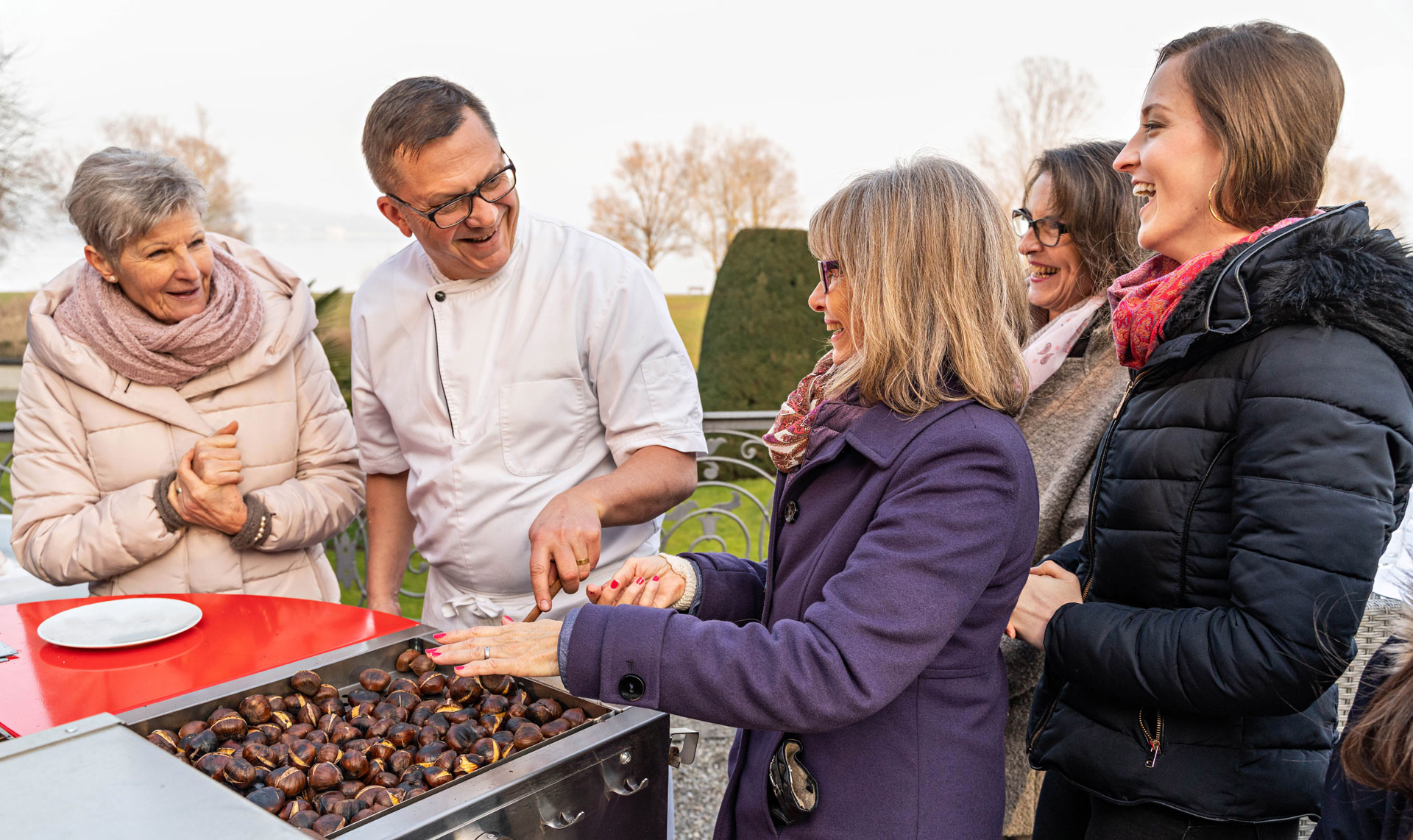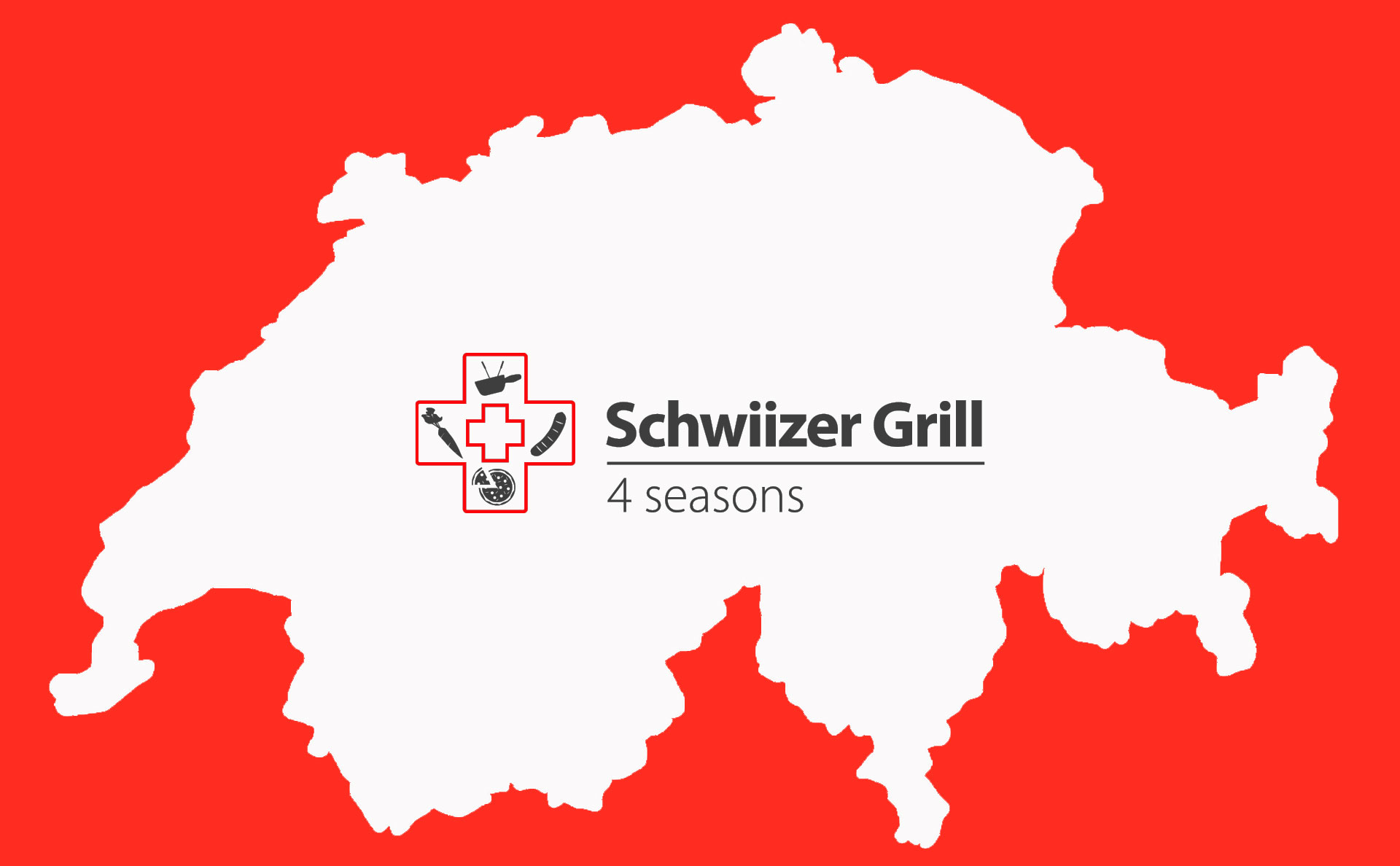 Schwiizer Grill 4 seasons
Relationship-promoting meeting place for people in cities, agglomerations, in the countryside and on hills
Meeting place where people of different generations, traditions, language cultures and countries of origin can talk spontaneously and casually
Creative event experience for hotels, restaurants, amusement parks, club clubs and more
Community-promoting effect in residential quarters, playgrounds, pärks and excursion venues
Team-promoting Fringe Benefit for employees in companies

Weekdays
Monday to Friday
Morning
07:30 – 12:00
Afternoon
1:30 p.m. – 5:00 p.m.
Mail
info@schwiizergrill.ch
Address
Amriwilerstrasse 55
8570 Weinfelden