Schwiizer Grill
4 seasons
«s'ganzi Johr Schwiiz schmöcke, gnüsse und erläbe»
«Degustare, godere e vivere la Svizzera tutto l'anno»
«Toute l'année savourer, vivre et goûter la Suisse»
«Igl entir onn gustar, guder e viver la Svizra»
«Taste, enjoy and experience Switzerland all year long»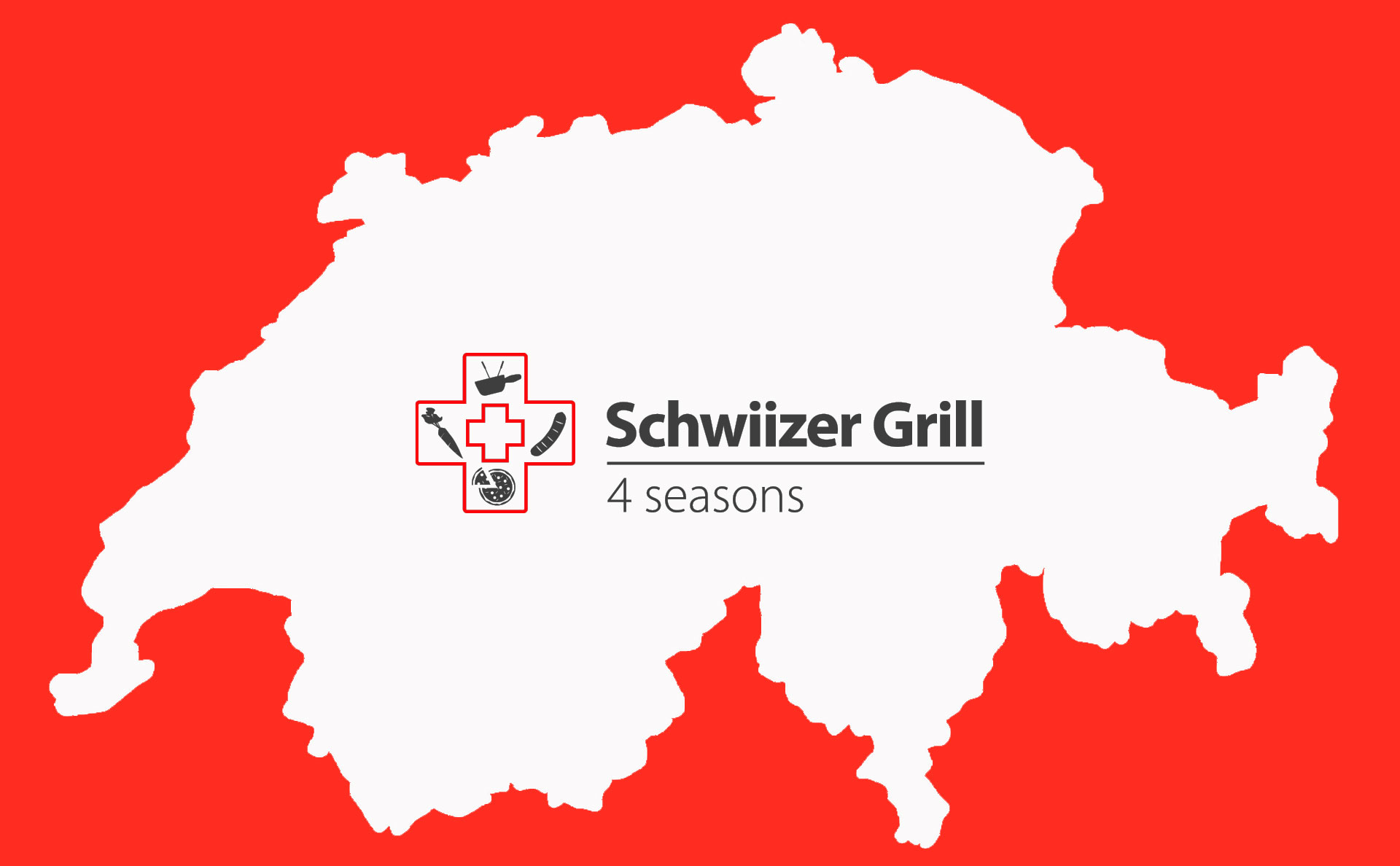 Clichés? Plump prejudices? Or a grain of truth?
Romands see speed limits not as a rule, but as a proposal. Ticino stays at The Hotel Mama until the wedding. With the German-Swiss everything is small on Hüüsli, Tramli, Gipfeli, Bierli, Schatzeli, Tschüssli, etc. Reduced The Grisons like to make fun of unterländer.
Is that true, or just fear of the current zeitgeist?
It never seemed easier to exchange digitally, no matter when, where and with whom. Constant communication such as via Instagram, Twitter, Snapchat, WhatsApp or Facebook creates a deceptive sense of togetherness. Unfortunately, there is no need for personal, direct and unadulterated exchanges.
Schwiizer Grill 4 seasons – Experience multicultural Switzerland
This and more prompts us to launch the unique Schwiizer Grill 4 seasons, an initiative for more personal informal encounters, direct unadulterated exchange and more understanding for each other for multicultural Switzerland. – Join us!
We love and appreciate
multicultural

Switzerland
We love our multicultural Switzerland. This multicultural diversity is a strength of our Switzerland. Let us therefore be concerned about this. This innovative unique Schwiizer Grill 4 seasons offers a good new opportunity for more with each other and for intergenerational, traditions, language cultures and countries of origin in our Switzerland. We are happy to commit ourselves to this!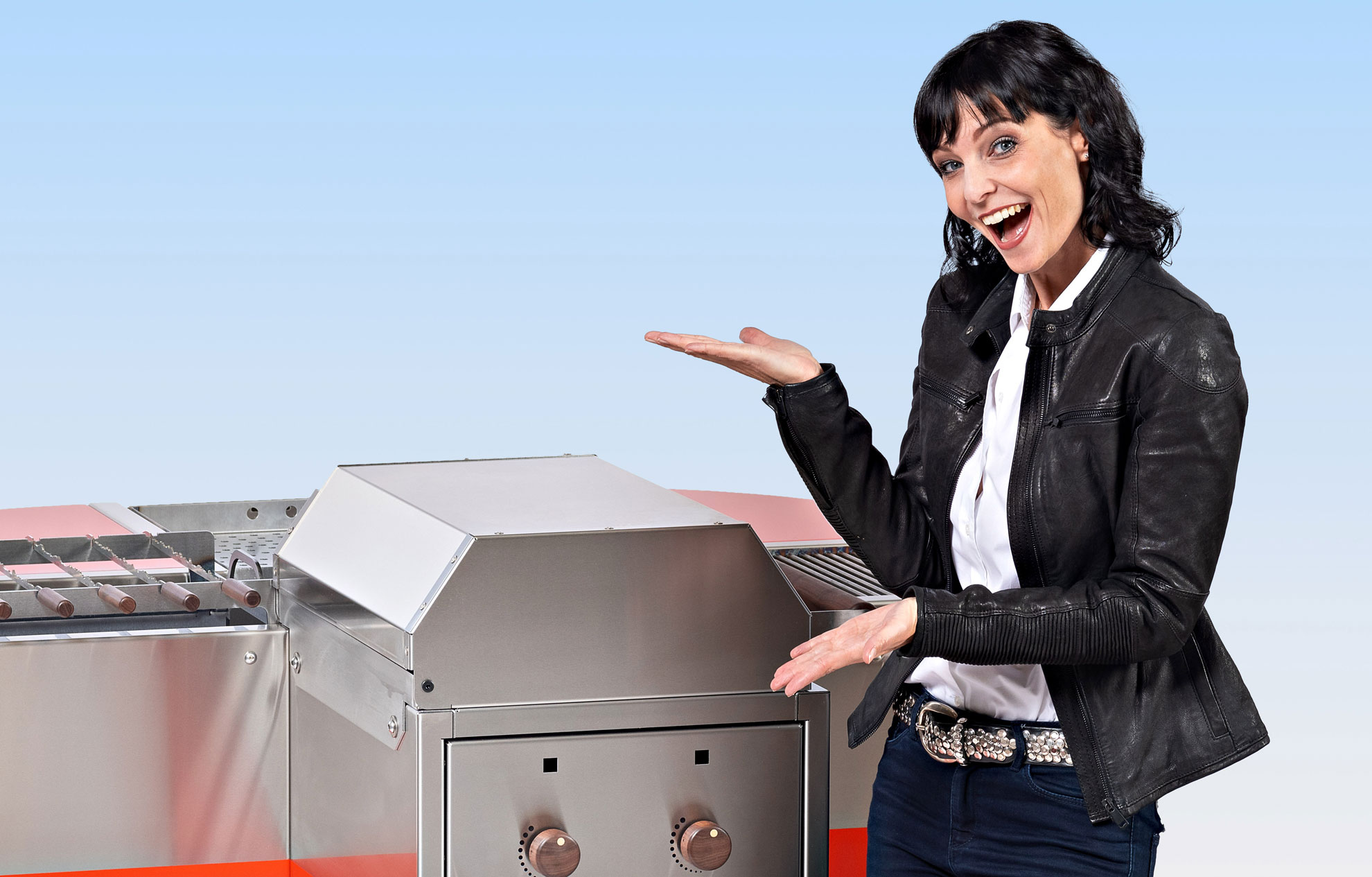 Experience and enjoy Switzerland all year long
I am very happy to make common cause with the Schwiizer Grill 4 seasons from Almega AG from Thurgau. Because my roots are in Thurgau, I am a barbecue and party fan and as a thoroughbred Swiss I am still committed to our great Switzerland and for her Swiss products with top quality. As a young woman I was able to represent our country as Miss Switzerland, to experience a lot of good and beautiful things so far and now this wonderful journey as brand ambassador of the Schwiizer Grill 4 seasons continues…
The Schwiizer Grill 4 seasons is not a conventional grill, but a small outdoor kitchen that looks really Swiss and is equipped with four different cooking or grilling stations as well as a fireplace in the middle. With the Schwiizer Grill 4 seasons I can cook, grill and be together with suitable dishes at any time of the year. – That's why the Swiss Grill 4 seasons is an ideal match for my person and my life.
Your heartfelt
Anita Buri
Moderator, Model, Entrepreneur, Ex-Miss Switzerland & Grillfan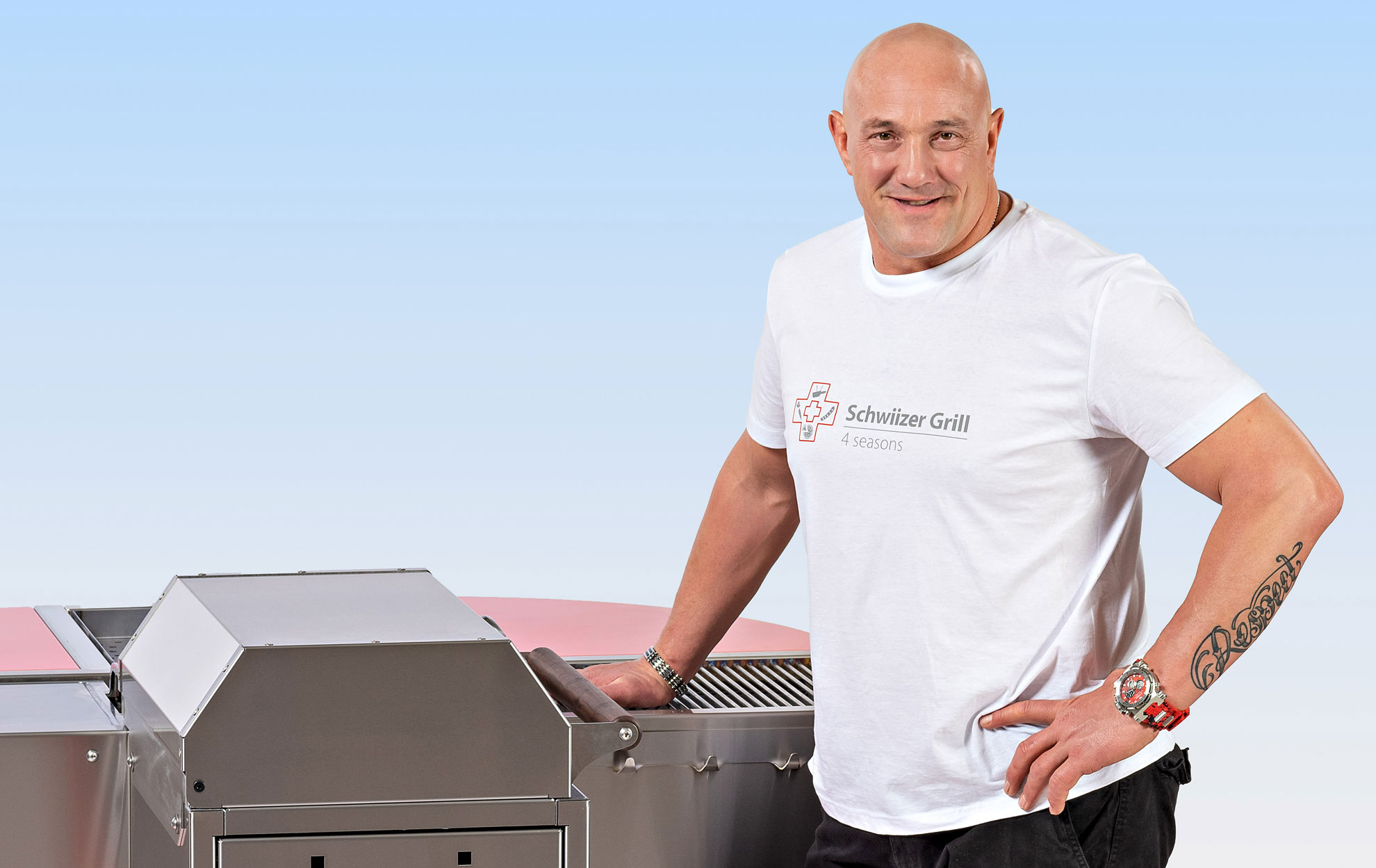 Ingenious place of power for life
I am delighted to represent the Schwiizer Grill 4 seasons of Almega AG from Thurgau as brand ambassador. Because he is also a powerhouse from Thurgau and he will write a successful, exciting and entertaining story just like me. Its multifunctionality is impressive, at the same time many different dishes can prepare exceptional and that the Schwiizer Grill 4 seasons also serves as a barbecue bar for eating and drinking simply brilliant.
As the oldest active top swinger and a desire for more, the Schwiizer Grill 4 seasons offers me a new special power place. There I can strengthen myself with my family and friends before the swinging festivals and then celebrate the wreath and/or victory extensively. And since meat is part of my daily, natural cragg training, this one makes me much more chat with the Schwiizer Grill 4 seasons. Anytime, fast and easy to use and durable in use thanks to Swiss quality.
Try it out!
Stefan Burkhalter
Oldest top swinger of all time with 108 wreath victories,
Agricultural manager, actor, bodyguard and barbecue fan
Weekdays
Monday to Friday
Morning
07:30 – 12:00
Afternoon
1:30 p.m. – 5:00 p.m.
Mail
info@schwiizergrill.ch
Address
Amriwilerstrasse 55
8570 Weinfelden